Regular Hours (Central Time):
Mon - Fri 8:00 AM to 6:00 PM
Overtime:
Mon - Fri 6:00 PM to 9:00 PM
Saturday 9:00 AM to 5:00 PM
Based in Tulsa, OK, on-site service is provided in Oklahoma as well as northwest Arkansas and southwest Missouri.
Telephone, remote, and email support is provided nation-wide.

10611 E 17th Pl Tulsa, OK 74128 Peachtree Accounting has been one of the most respected small business accounting programs since the beginning of the PC. With version 2013 Peachtree was renamed Sage 50, or officially, Sage 50 Accounting US Edition to distinguish it from the Canadian and European products that also go by Sage 50. But it's still the same great easy to use, full featured software.
Every release of Sage 50 US, whether Pro, Complete, Premium, or Quantum has the same interface. So as your needs grow, you can upgrade without retraining. They all include General Ledger, Accounts Receivable, Accounts Payable, Sales Order, Purchase Order, Inventory, Job Costing, and Payroll (payroll requires the additional purchase of a Business Care Gold or Platinum subscription). Financial statements, reports and forms, such as Invoices and checks, can all be customized.
To find out if Sage 50 is right for you:
Take if for a test drive right now.

You don't need to install anything, just click the "Experience Sage 50" icon to the right and you will be able to try out a fully functioning copy of Sage 50 through your browser.

Check out the links below

or download my Sage 50 Feature Comparison in PDF format to learn the differences between each release of Sage 50

.

I've written detailed descriptions of the features that differentiate each flavor of Sage 50 accounting without the vague, useless marketing-speak you'll find in most product descriptions.

Call me at 918-851-9713

. I'll be happy to answer questions, give you a live demonstration and, if you are interested, give you prices. Sage 50 Premium
Accounting
Details
Details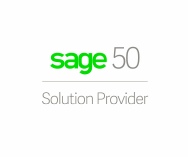 Sage 50 Quantum Accounting Sage 50 Quantum
Manufacturing Edition
Details
Sage 50 Construction Accounting
Details
Sage 50 Distribution Accounting
Details
Sage 50 Manufacturing Accounting
Details Sage 50 Complete
Accounting
Details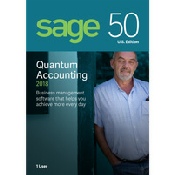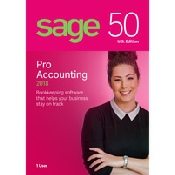 Details
This Web site is owned by IQ Accounting Solutions LLC. IQ Accounting Solutions LLC is independent from Sage Software and is not authorized to make any statement, representation or warranties or grant any license or permission on behalf of Sage Software regarding any product, service or Web site content. Certain materials made available on or through this Web site are owned by Sage Software and cannot be used without Sage Software's prior written permission.
See the time-saving new features in
Sage 50 2014
Learn More